Ready for a new challenge?
A unique opportunity to change manufacturing
Fractory is an automated on-demand manufacturing platform connecting engineering and manufacturing companies. We provide a full service - from quoting to manufacturing and delivery, taking responsibility for every step.
WHY are we here? Our mission is to guide manufacturing to become sustainable. And sustainability means more than green. We do this by continuously finding ways to improve efficiency, accessibility, and quality for the sake of manufacturing, leaning on our three pillars of sustainability.
We are changing how manufacturing procurement works. You are probably used to ordering stuff online in just a few minutes. It is possible to do the same in manufacturing without waiting days to receive quotes


The company was founded by three founders Joosep, Rein, and Martin with now more than 80 teammates who rallied around the vision of making manufacturing more efficient.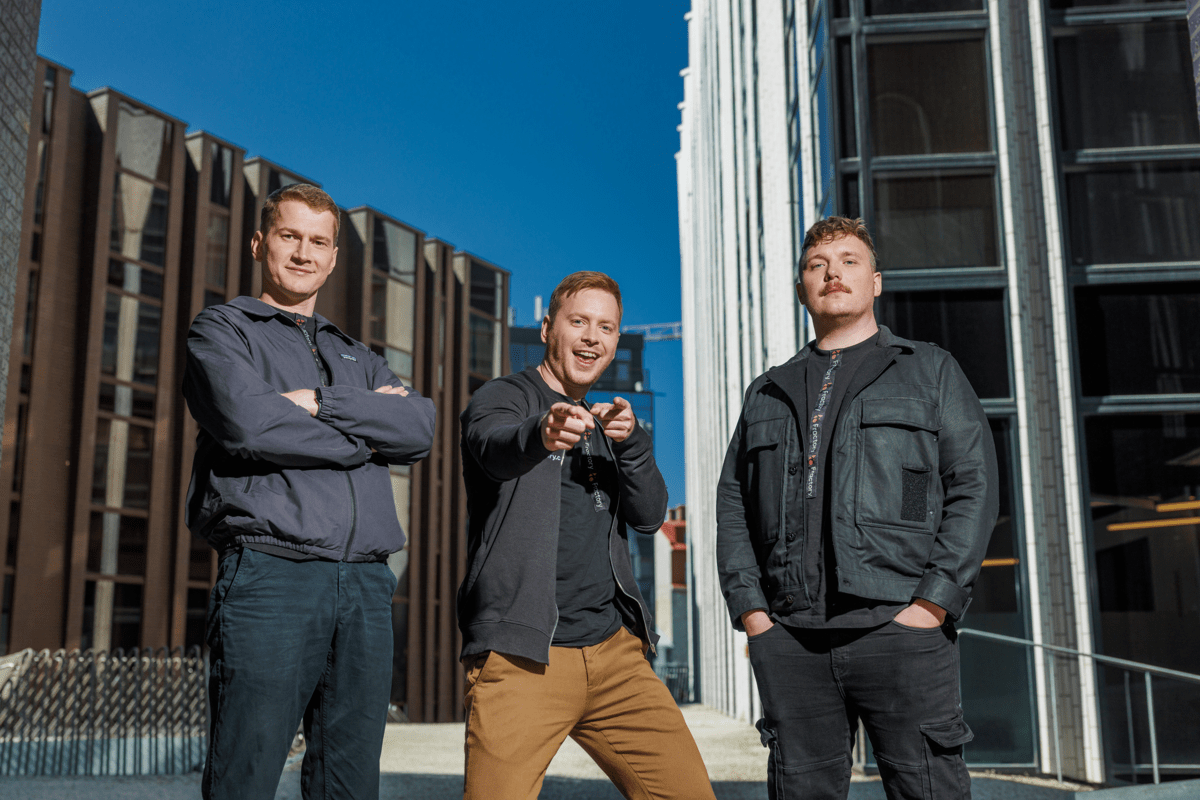 Who are the people we are looking for?
In the first place, we really look for drive and intelligence. Hence people who learn quickly and care about those around them. Skills and experience only add to these trades.

As we grow, people at Fractory have started off with one position, but quickly grew to lead a team of people, thus making an even greater impact on how manufacturing can be more sustainable and efficient.
Perks working in Fractory
Just the right time to join us.

The rocket in manufacturing is taking off. We have all the right tools to bring our vision to life - proven model, funds and ambition. Yet we are still in the beginning of our journey, so now is probably the best time to join and help us build a unified platform for manufacturing industry.

Stock options

In addition to competitive pay, we offer stock options to ensure that everyone is fairly rewarded for their efforts. Every employee should own part of the company.

Sports and healthcare

It is very important for us to have healthy employees, therefore we have joined Viveo Health which provides instant access to doctors in case of any issues. Also each team member is able to use 100€ per quarter for health activities via Stebby app.

Flexible work

We don't count butt hours but the job has to get done. It is completely okay to work from home, we'll cover the home office equipment you need.

International team

We have offices in the Nordics and the UK, so you'll get to meet people from all over the world from different walks of life.

Awesome events 🎉

Plenty of events and occasions to celebrate with your team and with all Fractorians! SummerDays, Christmas celebrations, Fractory birthday, every little target we hit as a team, you name it!
Already working at Fractory ?
Let's recruit together and find your next colleague.